---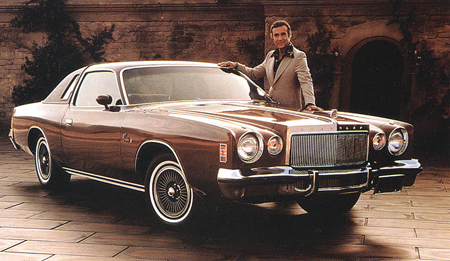 The Hispanic Market: Still no clue how to reach them
Why is it that automotive manufacturers still don't know how to market to the ever-growing Hispanic market? The U.S. Hispanic market represents the largest minority at 53 million, 17% of the US population and as of 2060, it will be 1/3 of the total population according to the 2010 US census.
With a $1.5 trillion automotive spending power, automotive manufacturers still have no clue on how to market this ever growing demographic. But is it the manufacturers fault? Large companies rely on agencies to represent them, to do the work for them, to guide them in navigating the roads to gaining the trust of the loyal Hispanic customer. In fact Hispanics are the most loyal customers out of any demographic. Big agencies love television and everything that goes with it, pre-production…post-production, celebrities, glamour, its just a great experience which bills in great numbers and agencies take a nice cut of that, usually 15% not to mention the media buys. The two largest Spanish language networks are Univision and Telemundo, which heavily profit from this.
The problem is that Hispanics aren't watching as much television as before, instead they are streaming video on desktop and mobile devices. In fact Hispanics watch 62% more digital video that non-Hispanics with 40% subscribing to services like Netflicks  and watching 90 minutes more video on digital devices according to a recent Nielsen study. Yet we see almost to none Spanish/Hispanic targeted pre-roll video.
Hispanics love technology and making sure their phone is able to connect to a vehicle is a major selling point for them yet agencies do not show these technology factors in auto ads, they go with lifestyle or something that has to do with Hispanic culture. Can it be that they just don't realize that marketing the Hispanic market doesn't have to do with lifestyle but rather good old fashion car marketing, showing the vehicles functions and how it makes there lives easier and most importantly, a great deal!
With Hispanics embracing mobile, 72% of Hispanics own a smart phone, close to 10% higher than non-Hispanics and 12% shopping on mobile devices according to Nielsen, you would think that Spanish language Apps would have flourished, yet not a single automotive manufacturer has an app available. A recent article in Advertising Age polled 500 Hispanics said that 22% would be more interested in learning about a brand and its offerings if that brand offered an app in Spanish. Yet some apps offer some translation of content, just barely 10%.
"For an industry that has treated the minority marketing as a box to check off, the numbers amount to a clarion call, brands must appeal to Hispanics," says emarkerter based on a study U.S. Hispanics and Autos: The Next Generation of Growth. A study by OTX states that 1 in 3 Hispanics made an auto purchase last month with 50% of the purchases being researched online. So agencies, while going big on TV might want to save a little for digital, actually save a lot. According to Ad Age, 2012 Hispanic television represented $6.10 billion, print $1.15 billion, digital $580 million and radio coming in close at $466 million. Forget all the data on Hispanics and digital, lets just so do what we have been doing since the late 90's and everything will be fine.
Agencies today are treating the Hispanic market like it was 20 years ago, big on television, print and radio but who can blame them? the profits are huge. Unfortunately they are missing out on the most technologically advanced demographic in the U.S. But hey who needs to reach Hispanics effectively and efficiently? I mean come-on, Hispanics only represent 1.5 trillion dollars in automotive spending!